Devon & Exeter Mediation Practice - in brief
MEDIATION VOUCHER SCHEME
Mediation voucher scheme: £500 vouchers are available to eligible mediation clients discussing arrangements for their children. Please ask Adrienne Cox on ac@devexmediation.co.uk to see if you might be eligible. Details of the scheme can be found at www.gov.uk/guidance/family-mediation-voucher-scheme
Coronavirus Update: During this very difficult time, we understand that you may still need mediation support to help with on going conflict or disputes between yourself and a former partner. You may also need immediate support where the current situation is placing additional difficulties on you and your family. Although no 'in person' meetings are taking place, we are still able to offer mediation assessment meetings/ MIAMs and mediations using online methods of communication, such as FaceTime or Zoom. Please do get in touch if you would like to discuss whether this might be a suitable option in your circumstances.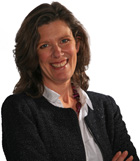 Separation is an emotional and upsetting time for families. Important decisions can be difficult to make when communication and trust disappear.
Family mediation makes it easier for separating couples to resolve difficult issues without the need to resort to Court or costly, bitter litigation.
Adrienne Cox, specialist family mediator at Devon & Exeter Mediation Practice, can help separating couples, to:
Resolve all issues following separation more quickly than going through the court process
Keep the costs of separation to a minimum
Separate with the minimum of distress
Focus on what is important to each of them and their family
Keep control of their family decision making
Focus on keeping their children's needs at the heart of the decision making process
Include the views of their children directly in the mediation process
Minimise conflict wherever possible
Put in place workable long lasting arrangements for their children
Resolve financial and property issues following separation
The map below shows the location of our consulting rooms at Base Point Exeter